Ambre Minty
Last updated: September 2022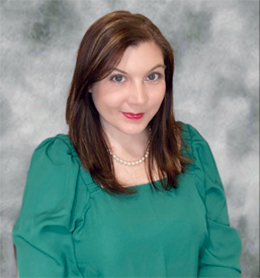 Ambre is a mom, advocate, and writer. She has lived with Chronic Hives since 2014. She has written about her journey with chronic illness, feeding tubes, and home parenteral nutrition (HPN) on her blog, "Living with Dysautonomia." She has received several WEGO Health Nominations, for both her blog, Living with Dys, and her work in advocacy.
Ambre has advocated for better education regarding both home enteral and parenteral nutrition (HPEN). She actively participates in advocating for legislation that would benefit chronic illness and rare disease patients. She is a vocal advocate for more discussion, and dialogue on self-esteem and body image issues some struggle with within the chronic illness community. She is a fierce advocate of breaking the mold and empowering others to see their worth and beauty. She has participated in photoshoots to help promote/encourage body positivity for those with medical devices, & chronic illnesses. She also strives to break the taboo blocks of mental health discussion in chronic illness. She strives to give hope, encourage and empower others to see themselves beyond their diagnosis, and to have hope for a future.
Click here to read all of Ambre's articles on Chronic-Hives.com.